Financing 101: What You Need to Finance a Car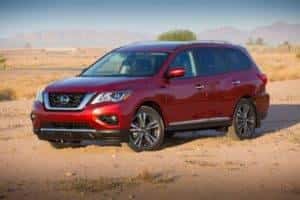 Buying a car can sometimes be an intimidating process, but at Commonwealth Motors, our finance team wants to make it a smooth, hassle-free, and enjoyable experience. Before you finance your next car, you need to know about the important information and documents you need to have with you. So don't make a trip to the dealership to take a test drive and choose your next car without making sure you have the following.
Proof of Income: Before you take out an auto loan, the lender will want to make sure that you have a consistent source of income. If you're employed by someone else, bring in a copy of your last four pay stubs. If you're self-employed or an independent contractor, it's a good idea to bring in your tax returns from the previous year.
Financial History: Lenders will also want to see your past financial transactions, so be sure to bring along important information like your credit card statements, mortgage payments, lease payments, and any other relevant information about your financial past.
Vehicle Information: If you're purchasing your vehicle from a lender outside the dealership, then you'll need to give them the vehicle information, including the price, VIN number, make, model, etc. Of course, if you decide to finance directly through the dealership, then you won't have to worry about this part.
Insurance Proof: Without insurance, you are not allowed to legally own or operate your own vehicle. That's why you'll also need to bring along proof that you currently have insurance. First, make sure to let your current auto insurer know that you are going to be switching your plan to a new vehicle make and model.
Proof or Residence: You'll also need to bring along proof of your current residence. This can include any kind of mail that has been delivered to your house with your name and address on it.
Other Things to Consider: Depending on your current situation and desires, there are some other important things to consider before financing your next car. Should you bring along a co-signer to help you finance your car, for example, or should you lease your vehicle?
Finance Your Next Car at Commonwealth Motors
There are many advantages to financing your vehicle, including the ability to pay it off over an extended period of time and build up your credit score by making payments on time. The finance team at Commonwealth Motors is here to make sure you make the best decision for your next car. We offer fast, easy, and competitive financing, and we're open for sales seven days a week at 1 Commonwealth Dr. in Lawrence, MA. You can always contact our staff with any questions you might have, too.